The Right To Wind In Your Hair
Welcome to Cycling without age England and Wales
We are part of 'Cycling Without Age' a non-profit global initiative. England and Wales has a growing number of local chapters run by volunteers.
Volunteers take older people and those with mobility difficulties out on 'trishaw' cycle rides. Our trishaws are three-wheel cycles with a passenger cab out front and is motor assisted.
Our rides are comfortable, fun and free. They enable people to experience the city and nature close-up from the bicycle. It also helps them regain important social connections. 
Our volunteers and passengers enjoy the physical and emotional benefits.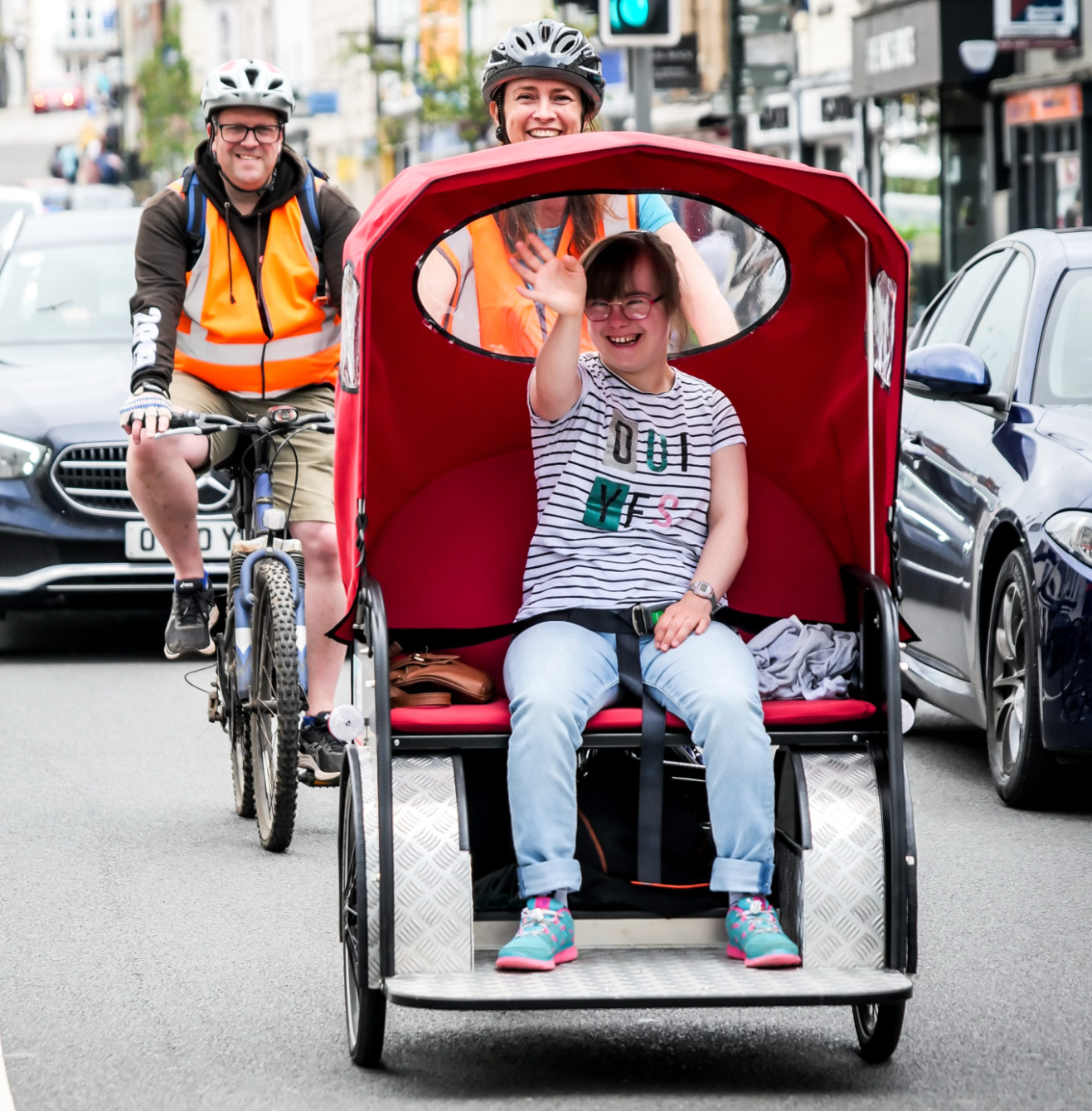 Find out if there's a chapter near you.
We have chapters across England and Wales. Each chapter is independent and run by volunteers who take passengers out on trishaw cycles.

Start a chapter in your community
Getting started with a Cycling Without Age chapter is an amazing experience. We have a simple Affiliate model to help individuals or groups become part of the movement.

Bike sales & servicing
Find out where you can buy trishaws, accessories and have bikes serviced with our trishaw partners.
Watch this BBC video about how a medical student is trying to end loneliness with trishaws
3 minute video
Watch this video by BBC radio Nottingham
3 minute video