WHO WE ARE
Cycling Without Age Teignbridge was established as a charity in December 2021 and is run by a small group of dedicated trustees. Thanks to generous donations from Home Instead West Exeter and Teignbridge, and the National Lottery Community Fund, we were able to take delivery of our first Trishaw in April 2022.
WHAT WE DO
We aim to help less mobile residents in the Teignbridge area of Devon, regardless of age, get out and about to "feel the wind in their hair" and reconnect with people and places in their neighbourhood.
We do this by means of volunteer led cycle rides on our specially built and adapted bicycle (Trishaw). The Trishaw has room for two small adults or an adult and child, but many passengers feel more comfortable riding alone, with family members or friends walking alongside talking and sharing the experience. We have found that old memories can be unlocked even as new memories are being made and enjoyed.
WHERE WE RIDE
We currently have some tried and tested routes, Haldon Forest ( Mamhead Sensory Trail): Decoy Park Newton Abbot and around the Manor grounds and the Lawn area of Dawlish.
We are happy to discuss tailor made routes that may be nostalgic for you, providing the terrain is safe and suitable for the Cycle.
HOW DOES IT WORK
We intend to offer our rides throughout the year, but they may be subject to cancellation at short notice should the weather become inclement. The Trishaw has a hood and leg cover but wrap up warm in the Autumn/ Winter and feel free to bring along a blanket or hot water bottle.
You will need to be able to meet us at the venue where you will be greeted by a trained and friendly volunteer pilot. The Trishaw has a lap belt or a choice of "Y" belt for those who may need a little upper body support, and the footrest drops to floor level for ease of access to the seat. The rides are delivered at a walking pace to allow the passenger plenty of time to enjoy the sights and sounds, reminisce and engage with passers-by who often stop to chat.
HOW TO GET IN TOUCH
To book a ride or find out more about Cycling Without Age Teignbridge, please email
teignbridge@cyclingwithoutage.org.uk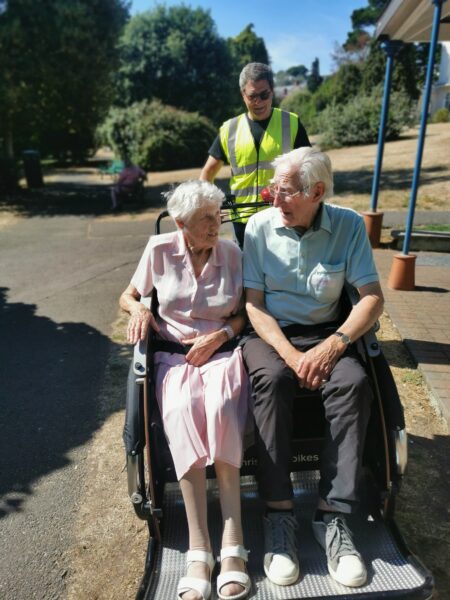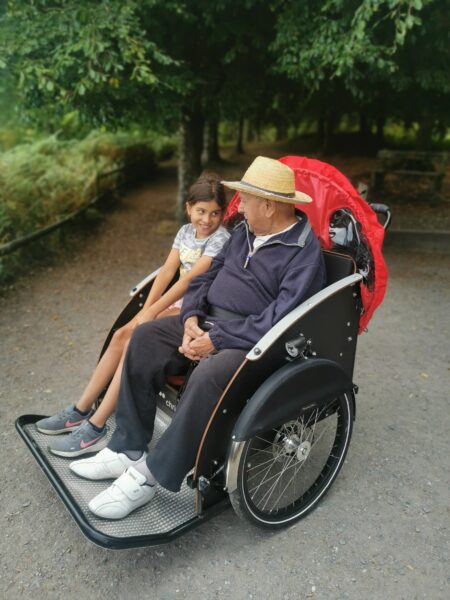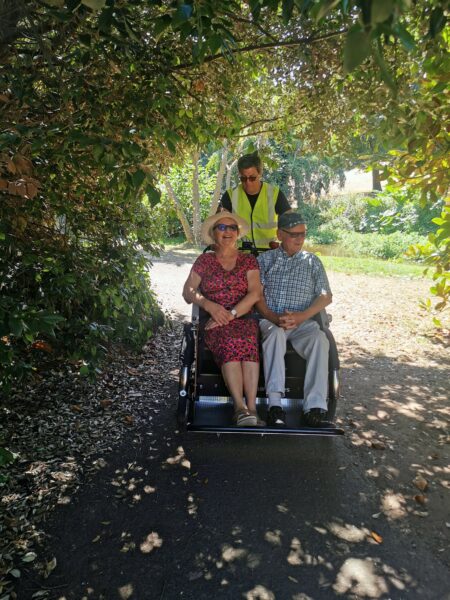 All rides are free and last an average of 45 minutes.
We are a registered charity (No 1197057) and rely solely on donations and grants to deliver our service.
If you would like to make a donation you can do so directly:
Lloyds Bank
Cycling Without Age Teignbridge
57365562
30 98 97
or via our just giving site   https://www.justgiving.com/cwa-teignbridge