About the Trafford Chapter
You may have heard about Cycling Without Age through social media or on the Pride of Britain awards, or watched Fraser Johnston.

Our chapter of Cycling Without Age is a voluntary community group based in Trafford, Greater Manchester. We're starting in Trafford – and hope to add more trishaws across the Manchester area.
We now have our first trishaw and are busy sorting out the paperwork and training our pilots. We're ready to take you out for a spin so please get in touch, we'd love to hear from you.
You can find us on:
Facebook: facebook.com/cwaTrafford
Follow @CWATrafford
Chapter Status & Plans
We've sourced a bike, lined up insurance, and are in the final stages of getting our chapter up and running so we can start giving rides. Are you involved with a company or government organisation who is interested in community, social care and working with the elderly? Please drop us a line – we'd love to hear from you.
Chapter Captains
Kate Elliott, Karen Henson, Mike Hawkins, and Stella Smith
cwatrafford@gmail.com
07771856749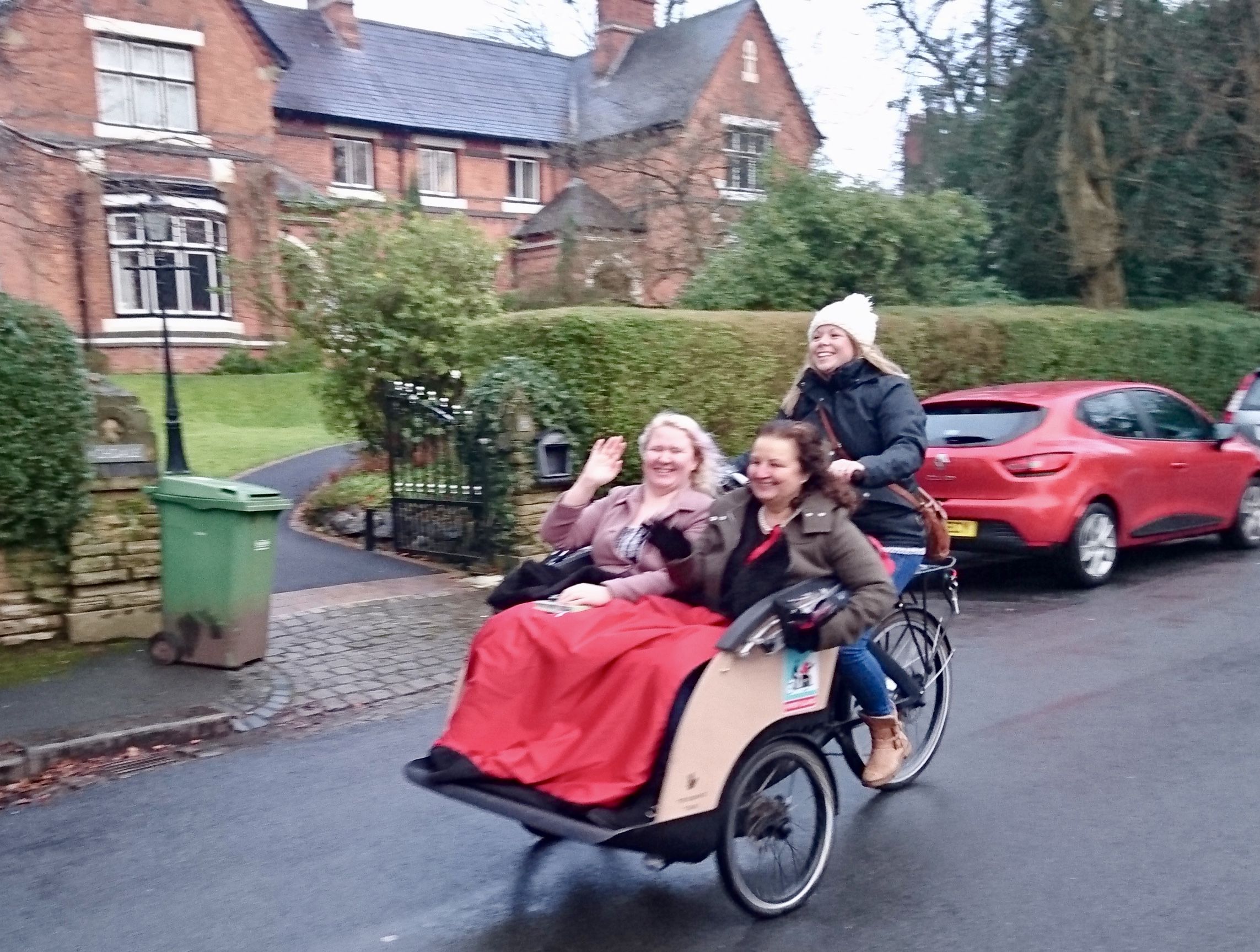 Support Us
Please support Cycling Without Age Trafford by making a donation for our fundraising campaign to keep our chapter running.